What a wonderfully fun project this turned out to be! Elana contacted me for business card, bow card, and web design. I threw in Etsy for her, also! She was specific about what she had in mind, which is always a big help, and we are both so happy with the final outcome! If you have little girls, you have GOT to check out her cute hair bows and accessories for little girl's hair! Elana is the best, and I promise, you won't be disappointed!
Elana's logo includes a mouse drawn, 100% custom clothes hanger!
Click the logo to be taken to MiMe's site!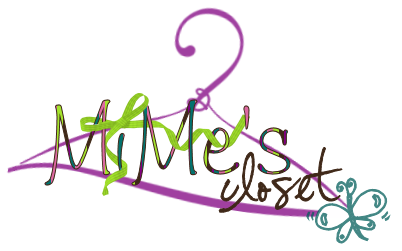 Click the etsy banner to see MiMe's Etsy Store, and the banner and avatar we designed for her!

More from MiMe's::